The US version of The Office is the absolute gold standard of sitcoms. Nine seasons over eight years of running starting in 2005 and ending in 2013 The Office is arguably the single most recognized sitcom around the world today and for good reason. Masterminded by Ricky Gervais and pushed forward by a perfectly casted set of actors and actresses there is no doubting the quality of The Office which sets the bar for all future sitcoms.
But why is The Office on the top shelf of its genre?
Casting
Lets start with the casting, The Office has arguably the best cast of actors and actresses ever assembled for one single sitcom. There are no bad picks, not a single person could be switched out for anyone else and each role is played to its absolute best. Jenna Fischer (Pam Beasly), John Krasinski (Jim Halpert), Rainn Wilson (Dwight Schrute) and Steve Carell (Michael Scott) makeup what I suppose you could call the key characters and each one never fails to disappoint. Their chemistry on screen, dedication to the roles and connection to their characters make The Office the genius piece of work that it is, making such a simple concept on surface level so addicting to watch episode after episode.
You see these characters portrayed so well that you become so quickly familiarized with the intricate details of each of them and dedicated to their stories as time goes by. This is all without even mentioning the stupidly talent-stacked set of personnel held outside of those key roles in the form of people such as Ed Helms, B.J Novak, Craig Robinson, Angela Kinsey, Mindy Kaling, Ellie Kemper, Brian Baumgartner, Paul Lieberstein, Kate Flannery and so many more.
The casting effort pulled off in this series is beyond remarkable with every single person seeming so comfortable in their roles it was as if they were just playing themselves. You can tell that these people loved what they did and were so passionate for the show and their various characters that to say this came out in the final cuts would be the greatest of understatements.
Character Arcs
The perfect sitcom positions itself in good standing on both comedic and plotline footings, it can sway slightly to either side here and there but must maintain both in equal stead throughout its course. The problem with so many sitcoms is that they attempt to push so hard on the comedic aspect of the production that they leave a lot left to be desired in the plotlines, particularly in the form of lacking character development or character arcs. The Office never even shows even a slight glimpse of this issue.
Throughout its course The Office slowly builds up a number of complex and intertwining character arcs that are so perfectly written and developed that you cant help but get invested in each and every one of them. From the central love story of Jim and Pam, to Pam and Michael's friendship, to Dwight and Jim's rivalry turned brotherhood the list of developing plotlines within this series is nothing short of astounding, all within the simple setting of just one 'Dunder Mifflin Paper Company' office.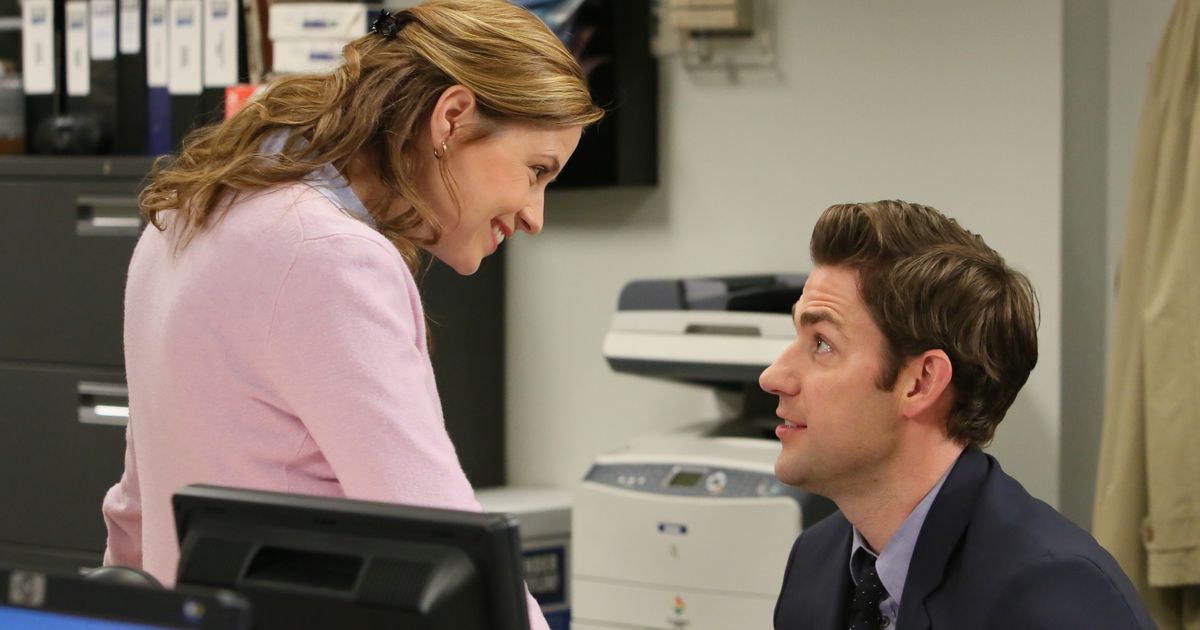 You get so enthralled in these character arcs over the course of the nine seasons that in many ways the comedic genius actually tends to become something of an added bonus. There are no stones left unturned in the writing of The Office and each character (including those with less screen time) has their own individual story to tell. The actions of each character have serious implications on the lives of the others and at no point is any character out of the loop so much that they become irrelevant to the storyline.
The Office jumps all over the place going through episodic periods in which certain characters and their arcs are focalised and the seamless changes between the particular storylines allow these stories to become so real and yet equally absurd that you can't help be dragged into them.
Comedy Choices
The Office is just funny, and whilst comedy is a really difficult thing to put into words The Office is one of those examples that shows you the right way to pull it off. Sure, not everyone will be laughing hysterically at every single joke and some of the scenes might actually make you cringe in awkwardness, but they are like this by design and that is the very novelty of this show.
You would be pretty hard stretched to find a single episode in The Office's eight year runtime that wouldn't muster at least a single laugh from even the harshest of critics. The jokes, the timing, the relatability, everything from slapstick to wit The Office throws everything in the book at you dodging cliché's every step of the way. Given such a versatile set of producers and actors how could it not. There is a very good reason that people around the world, even those who haven't even watched a single episode of the show, quote Michael Scott on a daily basis.
Not every joke lands but it doesn't have to, this show is portraying everyday people with everyday lives, the imperfect nature of some of the characters jokes is something that makes sense in the context of their lives.
When a show can run for nine straight seasons and manage to continue on despite losing arguably the most central figure in Steve Carell for the last few you have to accept that there is some serious quality to be found. For that show to then also be founded on comedy you know that it's something extraordinary and so rarely seen in the modern age of pumping out content for the sake of content.
"If I had a gun with two bullets and I was in a room with Hitler, Bin Laden, and Toby, I would shoot Toby twice."

Michael Scott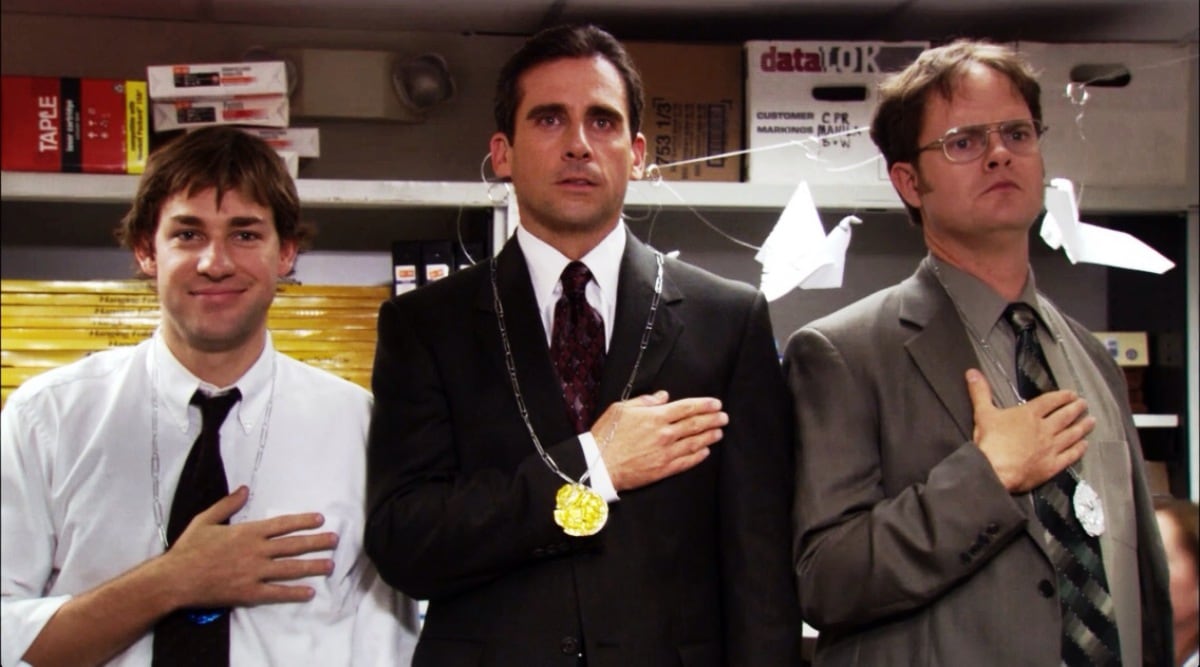 The Office has aged like fine wine and since its finale in 2013 has only grown in popularity in a market that has since failed to produce anything with an experience even in the ballpark that one has when watching this show. It's the style of the show that really sets it apart from the crowd and in its mockumentary approach to the traditional sitcom genre you are able to find yourself so invested in the lives of these regular office people, seeing more of yourself in them than you might like to admit.
And when all is said and done and you get to the closing minutes of the show you can't help but look back on it with a certain sadness at the fact that your journey alongside these characters has come to a close but equally so a great warmness in the fact that you took the chance to sit down and appreciate The Office for what it is.
The Benchmark of The Sitcom Genre…